I used this acronym as my "classroom rules" for Seminary.  They are Thou Shalts, instead of Thou Shalt Nots.  I find this creates a positive atmosphere in the classroom, where I'm asking them to behave a certain way as opposed to constantly telling students to stop, stop, stop.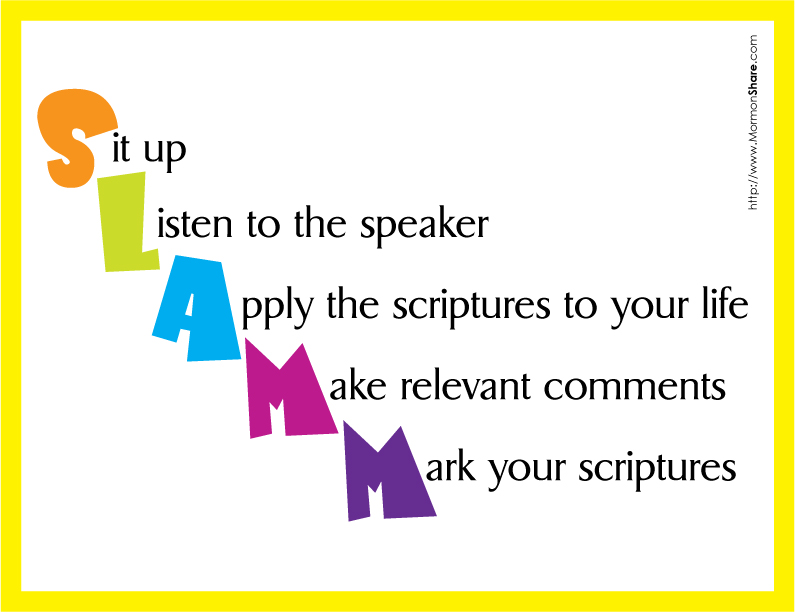 SLAMM Stands for 
Sit up
Look at the Speaker
Apply the scriptures to your life
Make relevant comments
Mark your scriptures
During class, if someone is talking over someone else, I might say, "Adam, are you SLAMMing Jake?" to help them focus.  If someone is slumping down in the couches, I remind the class to SLAMM.  It's a fast way to remind everyone what the rules are and to stay engaged.
I probably would not use classroom rules with a group of adults, but you can use SLAMM with youth and children very effectively.